West Palm Beach, FL

Windshield Replacement

It happens to everyone. You're driving and something cracks your windshield. Sometimes it's a small, isolated crack. Sometimes it's a long crack that extends the length of your windshield or ripples out. Whatever the case may be, you should bring your vehicle to Auto One West Palm Beach,Florida, for windshield repair as soon as possible for your own safety.
Windshield Replacement
Near Me
Regardless of its size, just one crack can be dangerous. When your windshield is broken, bringing your vehicle to Auto One for windshield repair is the best way to keep you and other drivers safe. At Auto One West Palm Beach, we are your one-stop-shop for all your windshield repair needs.
Windshield Safety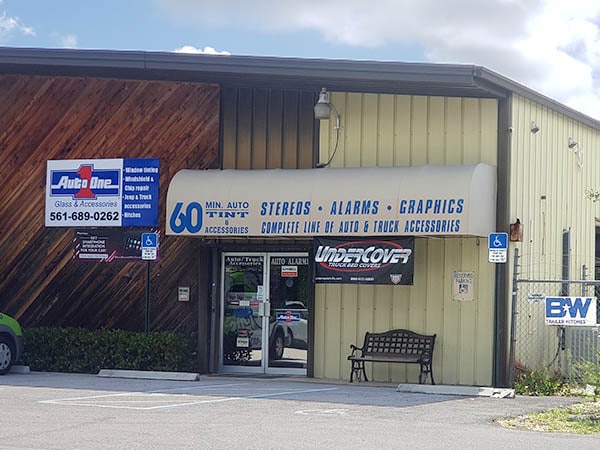 Your windshield is an integral part of your vehicle's structural integrity. In a rollover accident, the windshield protects you from being crushed by the weight of your vehicle. In a front-end collision, it reduces the risk of serious injury or ejection.
If your windshield is cracked, you are more likely to sustain serious or life-threatening injuries in an accident. Aside from the impact cracks have on the integrity of your vehicle, they can also lead to ineffective airbag deployment and leave your windshield vulnerable to shattering on impact. A cracked windshield can also reduce your visibility while driving, increasing the probability of an accident.