Find Your Jeep Accessories at Auto One West Palm Beach
When you buy a Jeep Wrangler, you buy a way of life. Jeeps have long been the go-to vehicle for adventurers who want to drive off the beaten path because driving a Jeep means being able to handle the toughest off-road trails. Owning a Jeep means being able to easily and affordably customize your ride to suit your needs so you are ready for anything anywhere.
At Auto One West Palm Beach, we share your passion for Jeep Wranglers. Everyone in the family drives one!
We have the Jeep accessories you need to take it to the next level. From roof, door, and window upgrades to body modifications to recreational accessories and more, we have it all. Not sure which aftermarket products suit your vehicle? Visit our store in West Palm Beach, Florida, to explore our full selection of Jeep accessories. We will help you find the products that are right for you. We also offer installation services to help you get back to living the Jeep Life as quickly as possible.
Interior Jeep Accessories
Whether you're a hardcore adventurer or a casual driver, accessorizing the interior of your Jeep is a great way to add flair, organization, and comfort to your ride and we have the products to help make that happen.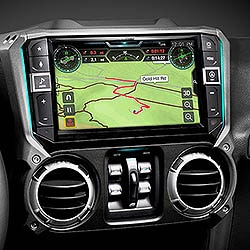 Jeep Stereo Systems
Your outdoor adventure needs a booming soundtrack delivered on the best Jeep stereo systems available. Trust our certified installers to you help you pick the best receiver, sub-woofers, and speakers for your Jeep. Our receivers include Apple CarPlay and Android Auto to connect to your mobile phone. We're Alpine authorized installers.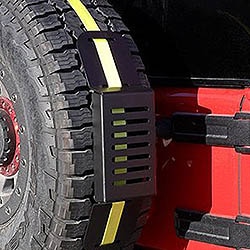 Jeep Organizers
Storage space inside your Jeep is precious. Organizing is a must when it comes to Jeeps. Jeep organizer accessories are available for almost every nook and cranny of the inside and outside of your Jeep. We carry an assortment of organizers to help you utilize your Jeep's space more effectively including organizers for doors, seat backs, the trunk, the tailgate, and under the seat.
Secure Jeep Storage
With a few simple add-ons you can rest easy knowing your valuables are secure. Locking center consoles are a simple investment to secure your valuables in an easy-to-reach location.
For more discreet secure storage, underseat lock boxes are the way to go. Underseat lockboxes can be secured directly to the bottom of the seat and provide a less noticeable hiding place for your possessions.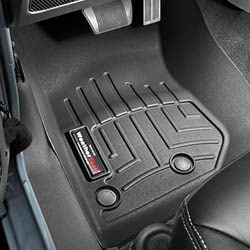 Jeep Floor Liners
Owning a Jeep means dealing with a lot of dirt and debris, especially if you drive without a top, doors, and windows. Dirt can and will find its way into your vehicle. An easy way to get ahead of the problem is to invest in floor and cargo liners. Liners protect your Jeep's flooring from stains and mildew and make clean-up easy.