Auto One Glass & Accessories of Garden City, MI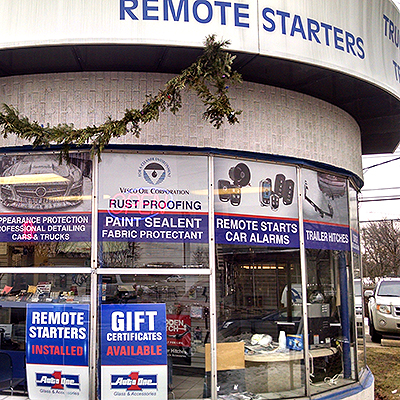 We are a full service automotive accessories and auto glass repair facility in Garden City, Michigan. Our auto service center provides professional windshield replacement near you, auto glass repair, auto detailing, car and truck rust proofing, and car window tinting. We also sell and install a complete line of high quality auto products that includes remote starters and car alarms, tonneau covers, trailer hitches, and car and truck accessories.
Each auto glass repair and replacement expert is focused on making your experience a positive one. We accepted by all major credit cards and do everything possible to make your insurance claim hassle free.
Mobile Windshield Repair Near You in Garden City
Auto One has the best mobile windshield replacement and auto glass repair close to you in Garden City. If our store is not close by, or for convenience, we will dispatch our mobile crew to handle any glass repairs to your car right at your home or work. No hassle and we'll handle all the insurance paperwork just like we do for in store repairs.
Auto One Garden City Automotive Services
At Auto One - Garden City, we have 50 years combined experience in truck caps and vehicle accessories.