Windshield ADAS Calibration
When you call to make an appointment at Auto One Glass and Accessories to get your windshield replaced, you will be asked a list of questions about your windshield. Here are a few of the most common ADAS and driver's assistance features and how to know if you have them on your car or truck.
Advanced Driver Assistance Systems (ADAS)
This includes features such as lane departure warnings, forward collision warnings and adaptive cruise control. You will know if you have these features if your vehicle makes a noise or vibration to warn you if you start to swerve out of your lane. Your vehicle may also respond automatically to certain situations without you having to do anything, such as automatically braking if a car stops quickly in front of you. These features may utilize sensors or cameras that are located on your windshield.
Rain Sensing Wipers
You will know if you have rain sensing wipers if your windshield wipers automatically turn on when it starts raining. This feature typically depends on a square sensor panel that is mounted on your windshield near the rear view mirror.
Automatic Headlights
If your headlights turn on automatically as soon as it gets dark, then you most likely have light sensing headlights. The light sensor may be located on your windshield, either behind the rear view mirror or next to the rain sensor. It also may be located on your dashboard at the base of the windshield.
Heads-Up Displays
A heads-up display is a safety feature that projects information onto your windshield, such as your speed or engine conditions, so you can keep your eyes on the road while driving. You will know if you have this feature if you see images on your windshield while driving. If you have your windshield replaced, the heads-up display will need to be reconnected and tested.
Shade Band
A shade band is a strip of tinting, usually about 3 to 6 inches long, that is located at the top of your windshield. It helps to minimize glare from the sun while you are driving. You will know if you have this feature because the top portion of your windshield will be darker than the rest of the glass. If you have a shade band, you should let your technician know so they can make sure your new windshield also has that feature.
Does my windshield need calibration?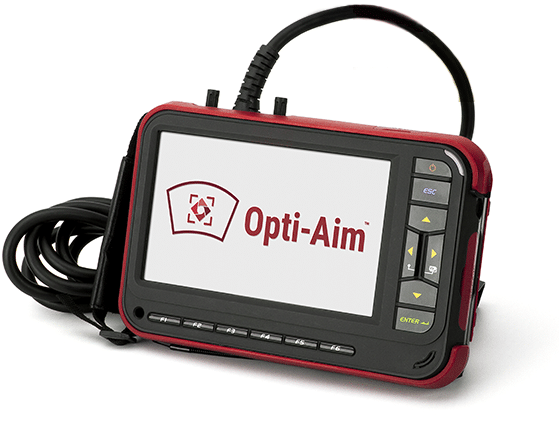 Your technician may also mention calibration as part of your windshield replacement. Not all windshields need calibration, but if you have advanced driver assistance systems on your vehicle, then you will probably need to have this done. The calibration process adjusts and tests all of the sensors on your windshield to ensure they are still working after it is replaced.
Even though it sounds simple, windshield ADAS calibration is actually a complex process that requires special equipment and training. At Auto One, your windshield replacement technician is using the latest calibration equipment. Auto One is one of the first windshield replacement shops in Michigan and Indiana to have ADAS calibration technology at our stores.
Call today
(866) 454-5277