Sliding, Retractable Tonneau Cover
You can enhance your truck's capability with a retractable tonneau cover that provides style and security for your payload. Retractable tonneau covers open and close smoothly to allow you easy access to your truck bed.
At Auto One, you can find the right retractable truck bed cover for your truck. Some of the options you have to consider are:
BAK – The all-new and improved Revolver X2 offers security, mechanical locking rails and a "no profile" design. The automatic rotational locking rails and composite locking blocks secure the cover the entire length of the bed on each side, making you cargo completely impenetrable when the cover is closed and locked.
Pace Edwards – Bedlocker Electric can be operated with a remote control. It opens and closes in less than 30 seconds and can be stopped anywhere along the rail. This truck bed cover lays flush with the rails.
Product Spotlight: BAK Revolver X2 Roll-Up Tonneau Cover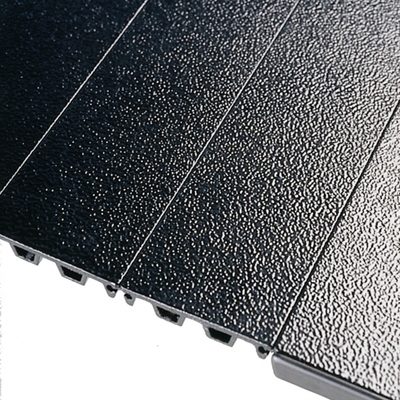 The BAK Revolver X2 Roll-Up Tonneau Cover will protect the cargo in your truck bed from thieves and the weather. The locking roll-up sports a lightweight strength you can trust – it can support up to 500 pounds of evenly distributed weight. It has a flush, low-profile design and offers one-handed access to your entire truck bed without ever obstructing your rear window visibility.
The BAK X2 Revolver pairs the sleek look of a soft cover with the durable security of a hard tonneau. It is made with exclusive rotational locking rails that secure along the full length of your truck bed and an automatic slam latch for superior safekeeping.
BAK Revolver X2 Tonneau Covers feature fast, no-clamp installation and provide full access to your stake pocket holes for mounting additional accessories. It is made with a larger locking rail with gusseted reinforcements, the Revolver X2 Tonneau is ideal for use on any terrain. The BAK Revolver Truck Bed Cover is made in the USA and is backed by a 3-year warranty.
Sliding, Retractable Truck Bed Cover Manufacturers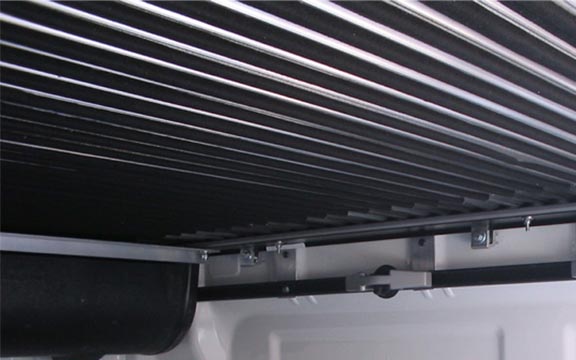 You can find a large selection of sliding, retractable truck bed covers at Auto One. It's up to you how you want to protect the bed of your truck and your cargo. Talk to your Auto One technician to find the best cover for your bed. Here are some manufacturers:
Bak
Pace Edwards
Access Roll Top Cover by Agri-cover