Truck Caps and Lids
Auto One Glass and Accessories is your local source for pickup truck caps and truck lids. Protect your truck and the cargo you carry with a new truck cap topper.
Our truck tops are custom designed to match your truck. Automotive grade paint and powder-coated hard ware are designed for durability. Some pick up covers feature tinted side-windows or sliding windows.
We have a variety of fiberglass toppers to fit your needs and budget including economy style, standard, premium cab hi topper, and commercial. All fiberglass toppers come with a manufacturer's limited lifetime warranty.
Product Spotlight:
Century Truck Caps
Royal Truck Cap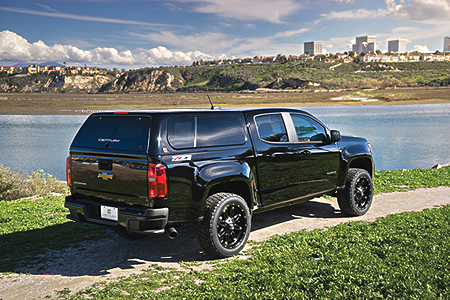 Century Truck Caps Royal has lots of great standard features, value, and impressive looks.
Trimless edge
Skirted sides to conceal the bed rail caps
Windows have twist-out rear vents with screens
Frame-less rear door with tear-drop handle
Built to reflect the look and style of the truck
Prices: starting at $1780
Availability: In stock
Interested? Century Truck Caps are available at Auto One Glass and Accessories in Brighton or Howell for more information.
Truck Lid or Tonneau Cover?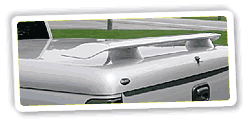 A hard-top tonneau cover and a truck lid are essentially the same thing. Both are one piece units that completely cover the bed of the truck. Most hard top tonneau covers only come in black where a truck lid is often painted to resemble the truck.
Innovations in Truck Cap Technology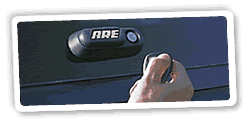 You've enjoyed keyless entry for your truck and car doors. Now you can have that same convenience on your fiberglass truck cap. Lock and unlock your truck cap topper with a click.