Hard Top Truck Bed Cover
Hard top truck bed covers are a great way to protect your gear from damaging weather and stealing thieves. They offer high security while looking stylish.
At Auto One, you can find a hard top truck bed cover that will protect your payload and work best for you. Some of the options you have to consider are:
Extang – The unique hinge design keeps water out of your truck bed. Its textured finish deflects UV rays and stays cooler to the touch. It's improved aerodynamics mean better fuel economy for you.
Undercover – The LUX cover is painted with ABS material, weighing nearly 65 lbs., to match the factory color of your truck. The cover can be removed, stored, and remounted in minutes. A single point lock controls both locking hinges on the underside of the cover. It is half the weight of a fiberglass cover.
A.R.E. – The 3DL Series makes loading and unloading easier. It offers remote keyless entry and gives you convenient side access to your truck bed. The LED rope light option can be activated when any of the doors open. All three handles can be locked to keep your cargo safe.
Product Spotlight: Extang Solid Fold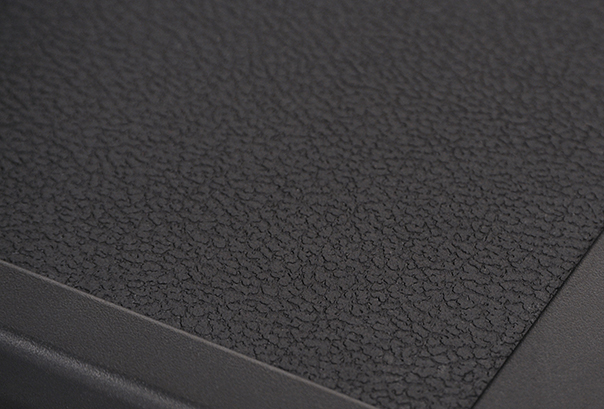 The Solid Fold Tonneau by Extang is a tri-fold hard cover design that was built to be superior. It provides the best in weather and UV protection, and it remains cool to the touch. Your cargo always remains dry, safe and instantly accessible.
The black Solid Fold bed truck cover is made with ultra-strong yet lightweight aluminum aircraft grade alloy framing. It uses a unique hinge design and is entirely self-contained. There is no assembly required or tools to install it onto your truck. Your Solid Fold can be installed in seconds.
The Extang Solid fold could save you up to 10% in gas mileage. Its lightweight design and easy to use clamping system makes this tonneau the ultimate in truck bed versatility.
Hard Top Bed Cover Manufacturers
You can find a large selection of hard top truck bed covers at Auto One. Talk to your Auto One technician for the best cover for you. Here are some manufacturers:
Extang
Undercover
A.R.E.