Bed Liner
Your truck works as hard as you do. Maintain your truck's value by protecting your truck bed with a bed liner. There are many bed liner coatings to choose from including spray-on like Rhino Liner or Herculiner, plastic shells (like Rugged Liner, Pendaliner, or Dualiner), or a solution like Bedrug.
Bed liner coatings can be formulated to meet agricultural, commercial and industrial needs. The scientifically formulated polymers bond to your truck bed providing slip resistance, impact resistance, impact and abrasion resistance, solvent chemical protection, or UV protection.
In addition to protection coating, Auto One also sells truck accessories like Bedrug and Rugged Liner. Both bedliners will also protect your pick-up truck.
Best Truck Bed Liners

Get the best truck bed coating for your pick-up truck.
Not all bed liners for trucks will be available at all Auto One locations.
Truck Beds Protection: Rugged Liner

Depending on your needs, an overrail or underrail bedliner may be a good choice for you. The truck beds protecting shell is a single piece unit made durable, high density polyethylene. With non-pooling skid resistant floors and 2x4 inserts, the Rugged Liner Bedliner is ready to work as hard as you do.
Product Spotlight: Bedrug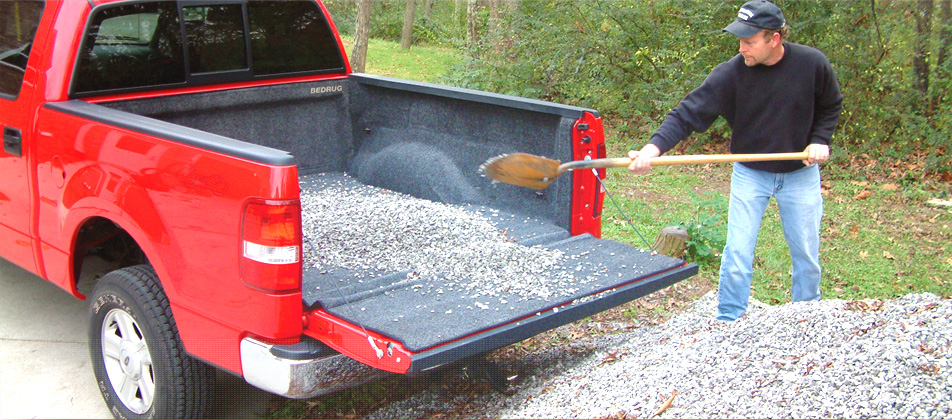 Another option to protect the bed of your pick-up truck is to install a Bedrug. Bedrugs come in two styles and are designed to be durable yet comfortable. Soft to the touch, the carpet like texture of a Bedrug will not absorb water.
Visit your local Auto One to touch a sample of the Bedrug.