Fabric Protection for Cars, Trucks, and SUV Interiors
Automotive Fabric Protection Experts
A premium barrier for fabric, leather and vinyl seats. Protect against those unavoidable spills. Most water and oil base spills are easily wiped away without leaving a stain. Makes your vehicle a pleasure to drive while keeping it showroom new.
Call Our Stores Directly
Professionally applied Fabric Protector
If you're looking for professional scotchguard fabric protection, look no further than your local Auto One. Our professionally applied car fabric guard, protects your car upholstery fabric against permanent stains on fabric seats, door panels and interior trim.
Before applying the upholstry protection, our professional auto detailing team will clean the interior of the vehicle. Once clean, we'll apply our premium fabric protector to the interior surfaces of your car. Why chance discoloring the interior of your car or sealing in a stain with DIY fabric products? Allow our professional auto detailers to apply a fabric guard product you can trust.
Say goodbye to stains and soiled seats. Our fabric protection will allow you to wipe those spots away.
Interior Protection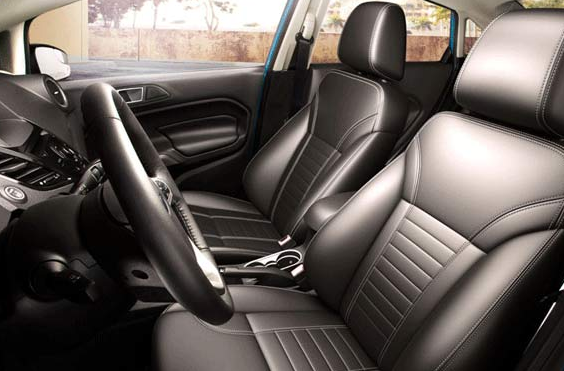 Pets, children and the unavoidable daily spills could stain your car upholstery decreasing its resale value. Our fabric protection creates an invisible barrier over the interior of your car, truck or SUV making it hard for dirt and stains to bond with the fabric. Water beads up and blots off of the seats. Maintain the new car quality of your seats with our car fabric protection.
The clear fabric protection creates a barrier that bonds to your vehicle's upholstery creating a protective shell. Stop the sun, pets, children, and airborne chemicals from harming your cars surfaces.
What is Car Fabric Protection?
Auto One's clear fabric protection is a spray that bonds to the upholstery of your car or truck giving it an extra layer of protection.
Car protection is clear and will not affect the color of your vehicle interior. You could scrub it every time there is a spill or bring your vehicle to Auto One for fabric protection.
With our seat and upholstery protection, you won't have to worry about discoloration and stains. The car protection will keep your vehicle's seats vibrant. Combine fabric protection with Auto One's rust proofing and paint protection for a complete barrier against the elements.
Auto One : Protection at its best
As a proud Michigan company for more than 30 years, the Auto One name stands for leadership in protection technology and quality service.
Auto One offers a complete line of professionally applied Environmental Protection Services for all vulnerable areas of your vehicle including
Paint Seal
Car Fabric Protection
Metal Corrosion Protection
Underbody Protection
All protection services are designed to make it easier for you to meet your vehicle manufacturer's maintenance requirements without spending every weekend waxing and polishing!
Keep your vehicle showroom new and enhance your substantial investment by improving resale or lease "turn-in" value. Avoid costly surprises!