Auto Paint Protection
Automotive Paint Protection Experts
Your new car, truck or SUV is one of the largest investments you can make. Yet, every time you drive, the elements are decreasing the value of that investment. Protect your vehicle and keep it looking showroom new with Auto One's auto paint protection.
The crystal clear paint barrier with Teflon ™ bonds to your vehicle's paint creating a protective shell. Stop the sun, birds, trees, acid rain, and airborne chemicals from harming your car.
With our paint sealant, you won't have to worry about discoloration and loss of gloss. The car protection will keep your vehicle's finish vibrant. Combine paint protection with Auto One's rust proofing for a complete barrier against the elements.

Five Year Paint Barrier Warranty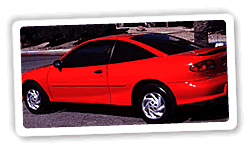 Auto One's new car protection warranty
Requires no deductible
No time consuming inspections
Protection starts the day the paint protection is applied
What is Paint Protection
Auto One's clear paint protection is a wax like product that bonds to the paint on your car or truck giving it an extra layer of protection.
Car protection is clear and will not affect the color of your vehicle (except to maintain the brilliant color it has now).
You could wash and wax every week or bring your vehicle to Auto One for paint protection.
The Power of Teflon™
We're all familiar with Teflon coated kitchen pans. It's the stuff inside the pan that makes it easy to clean. When our paint protection for cars is added to your vehicle's surface, your car or truck becomes safe from bird droppings, tree sap, and other substances that stick to the clear coat and ruin your car's paint.