Trailer Hitch and Towing Accessories
We have the trailer hitch accessories and hitch equipment you need from ball mounts to trailer hitch wiring. With many locations across Michigan and America, our expert installers will make the installation easy.
As you are planning your trailer hitch purchase, keep in mind the extra trailer hitch accessories that will increase the value and usefulness of your trailer hitch.
Ball Mounts
Ball Mounts are inserted into the trailer hitch for towing.
This trailer hitch accessory comes in different styles and lengths
Weight rating of the ball mount should be equal to the hitch
Trailer Jacks
Trailer Jacks are engineered to hold up under rigorous working conditions
Dependable vertical and side load capacity
Proven reliability for long term use at rated loads
Precision fitted parts for extra stability
Backup Cameras

Stop taking three tries to get your trailer hooked up. With a back-up camera, you'll get it right the first time
Variety of accessory options available
Keyhole surface mount to standard swivel overhead
Also called hitch cams
Hitch Balls
The item that is fastened to the ball mount, which the trailer connects too.
Hitch Balls come in different sizes and styles
Weight rating should always be equal to the hitch
Pin and Clips
A pin and clip is used to secure the ball mount to the hitch.
This trailer hitch accessory comes in two sizes.
Hitch Covers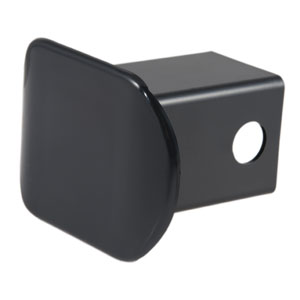 Add some character to your vehicle with a hitch cover. Many options available
National and Collegiate Sports Teams
Hunting and fishing covers
and many more
Electric Brake Controller
Brake controls are designed to apply the trailer's brakes.
Three types of brake controls: timed, inertia, and proportional.
Alternative braking system is a breakaway kit
Trailer Hitch Wire Converters
Converters convert a 3 wire system vehicle to a standard 2 wire trailer system.
Most trailers use only a two wire system
Converters draw all the power for the trailer from the vehicle
Hitch Wiring
Brings electricity from the vehicle to your trailer.
Brings power to turn signals and brake lights
Lights are required by law
Let our electrical experts install your hitch wiring for you.
We also carry trailer hitch accessories like bike racks and cargo carriers.