Remove Smoke Smell and Other Odors from your Car
Remove all smoke and odor from your car, trucks or SUVs at Auto One. We can eliminate the need for costly interior replacement with professional car detailing.
Before musty and cigarette smoke smells become permanent, bring your car to Auto One. Odors and smells in your car can come from a variety of sources.
tobacco and smoke odor
pet odor
skunk odor
urine and bodily fluid odor
spilled food odor
gasoline and other petroleum product odor
Our team of car detailers has the tools and techniques needed to remove smoke smell and food odor without replacing your car's upholstery.
Call Our Stores Directly
Car Odor Eliminator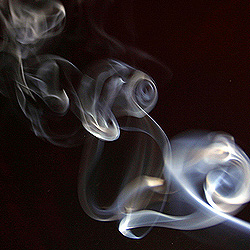 At Auto One, we have the ability to repair vehicles with cigarette smoke, pet or other musty odor issues. Most trim shops would rather replace an interior than attempt to salvage it. Most "clean-up" shops aren't equipped to handle problem-solving work like smoke and odor removal. At Auto One, we are experts in car detailing services.
Your "specialty cleaning" jobs are our top priority so the damage can be removed immediately. Our fast action greatly reduces the cost to repair and enhances your vehicle's value.