Car Alarm Systems
Approximately 1 million vehicles are stolen each year. You don't have to be the owner of a Honda Civic, Honda Accord, or Ford F-150 to understand the value of alarm systems. Although those vehicles rank among the most stolen cars and trucks in the nation, anyone's vehicle can be broken into or taken at any time.
Auto One Glass and Accessories has many different car alarm systems available for your vehicle. From viper car alarms to immobilisers to GPS tracking systems, Auto One's certified technicians can create a multi-level approach for car security for you.
Car Security: Immobiliser
Often called a "kill switch" or an engine disabler, an immobilizer will make it impossible to start your vehicle. Take your security one step beyond an alarm with an immobiliser. There are many different immobiliser technologies available (from electronic to mechanical).
Visit your local Auto One to see which one is the best for your car or truck. Not available for chip key cars.
Product Spotlight: Python 3105P 1-Way Security System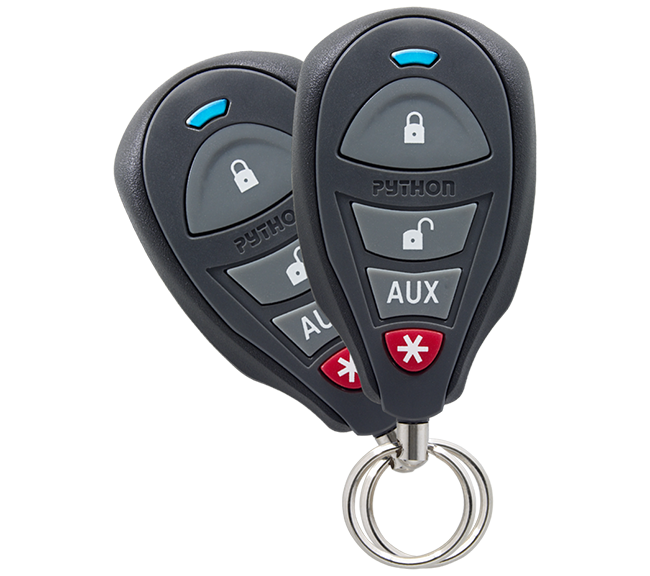 Python's shock sensor is so sensitive it can feel the falling of a leaf on your car's hood. Now we don't recommend that setting for most customers, but the 3105P 1-Way Security System is designed to protect your vehicle.
Clone-Safe® Code-Hopping® Radio Signal Encryption
Parking light flash
One quarter mile range
Revenger® six-tone siren
GPS Tracking
Although a car alarm will alert you and an immobilizer will keep the vehicle from running, neither protection can stop a thief from loading your car or truck onto a trailer and driving away.
Know where your vehicle is at all times by adding a GPS Tracking device to it. The Internet-based OmegaGPS digital tracking system maps the location, speed, and direction of your vehicle, anywhere, nationwide. You could also consider a SmartStart enabled remote car starter with GPS Tracking. It takes car alarm systems to a whole new level.