Aftermarket Autonomous Driving
The most critical advantage autonomous vehicles can provide you with is the potential for zero accidents and injuries during drive time. Purchasing a completely autonomously driving vehicle may not be within your reach or budget right now, but you can take advantage of the technology that is currently available and affordable.
At Auto One, you can find vision systems and driver assistance systems that will enhance your driving safety. Some of the options you have to consider are:
Rostra Precision Controls offers a RearSight® Automotive Rear View Backup Camera System – use this blind spot detection system to alleviate the stresses of backing up
Bosch offers Automatic Park Assist – a technology that can automatically move your vehicle into and out of parking spaces – with or without you in the vehicle.
Alpine offers a Multi-View Camera Expansion Kit – this technology serves as your reliable parking assistant. With this three-view mode multi-view camera, you'll be able to easily get in and out of tight spaces.
Product Spotlight: Bosch, Automatic Park Assist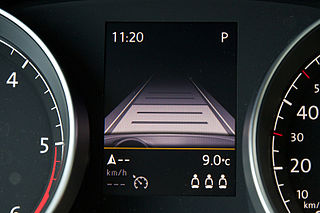 This system enables automatic parking for driving into and out of parking spaces. The choice is yours – do you want to drive, or do you want to step outside of your car and let the Automatic Park Assist do the job for you?
If you choose not to drive, simply leave your vehicle in front of the parking space, get out. Then, start the parking maneuver remotely, by pressing a button on your car key or smartphone. Your vehicle will park or pull itself out of the space on its own. The parking maneuver will only continue to work as long as you are pressing the button on the remote key or smartphone.
Autonomous Driving Manufacturers
You can find a large selection of Driver Assistance Solutions at Auto One. It's up to you how sophisticated you want the technology and service to be on your vehicle. Talk to your Auto One technician for the best package for you. Here are some manufacturers:
Rostra
Bosch
Alpine
Mobileye
Delphi
Interested? Visit or call your local Auto One for more information.