Car Stereo Systems
Transform your car, truck or SUV into a live show auditorium with one of Auto One's car stereo systems. Experience smooth, noise-free audio from sources like fm radio, iPod, Sirus XM satellite radio or HD Radio.

Auto One is an authorized Pioneer dealer* and sells complete car stereo systems from stereo receivers and speakers to car subwoofers and car amps.
If your factory car stereo isn't providing the premium sound your ears deserve, let Auto One's certified technicians review your factory stereo system for upgrade options. With numerous expansion capabilities, you'll soon have outstanding sound.
*Some Auto One locations
Best Car Radio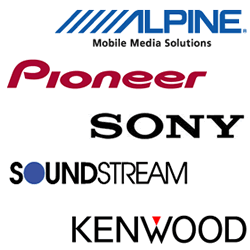 Auto One offers truck and car stereo equipment from the nation's best sounding manufacturers.
Not all carstereos will be available at all Auto One locations.
Car Stereo Systems with Pandora
Once you have experienced the freedom and personalization found with apps like Pandora or Spotify, you will want to take them with you everywhere including in the car.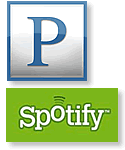 Today's mid to hi-end car audio and stereo systems provide Pandora connectivity through a smartphone with USB or Bluetooth. Once connected, the car stereo's software will enhance the Pandora experience providing additional details about the music on the head unit's display.
If you're current car stereo system doesn't keep you connected to Pandora, visit Auto One today. Don't go another minute without the essentials.
Music Sound System for your Boat
You've come to enjoy top-of-the-line sound in your car. Take it with you on your boat too. Each of the major music systems manufacturers like Alpine have marine audio equipment. The head units, speakers, subwoofers and amplifiers are water and corrosion resistant.

Some units are salt and UV resistant certified. Fully waterproof, you can have premium sound on the water and not worry about the equipment.
Visit your local Auto One for more information.